11 RECOMMENDATIONS TO PREVENT DIABETES NATURALLY
Diabetes is spreading all over the world. People of all ages are having diabetes. This is basically due to change in food habits, lifestyle of people at work, lack of physical labour, severe pressure of mental work and stress, fast food culture. The amount of insulin produced by pancreas is reduced in quantity , thereby leading to the increase of sugar in blood . Excess sugar gets eliminated from the body through urine. Diabetes is a life time health problem, it can be controlled by medication and dietary regulations.
There are 2 major types of diabetes mellitus: they are Insulin dependent Juvenile Diabetes Type I in which the body is unable to produce insulin and Non Insulin Dependent Adult Onset Diabetes Type II  in which the pancreas produces insulin, but it is insufficient for reducing the blood glucose to normal levels.
Best home remedies for preventing diabetes naturally as advised in Ayurveda is: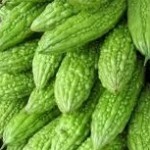 1) Consume Bitter gourd or Bitter melon known as 'Karela' in Hindi. You can have bitter gourd in any form raw juice or steamed with salt , onion and green chilly. It is good to reduce blood sugar levels. The blood sugar lowering action of the vegetable in the form of juice or cooked vegetable has been clearly established in both experimental and clinical studies. Bitter melon is composed of several compounds with confirmed anti-diabetic properties
2) Consume Indian black berry or black Jamun in any form. The fruit is very good to reduce sugar levels. The seeds can be dried and powdered too.
3) Fenugreek or Methi seeds  is a common home remedy for Diabetes.  Add 2 teaspoons of powdered Methi seeds in milk and consume it daily
4) Curry leaves or Kadi patta in Hindi,  taken early in the morning is also very good for reducing diabetes obtained due to heredity factors. It also cures diabetes due to obesity.
5) A spoonful of Cinnamon , Dalchini in Hindi helps reduce blood sugar levels. Cinnamon has a compound called Methylhydroxy chalcone polymer.  It helps cells absorb glucose faster and converts it to energy so your blood sugar levels remain low.
6) Kidney beans known as lobia in Hindi have a greater fiber content and are rich in carbohydrates. Soak it for few hours and then cook it. Very good to reduce blood sugar levels.
7) Use onion and garlic liberally. Both are now known to have a significant ability to lower blood sugar. You can consume few pods of garlic and few slices of onion raw for better results.
8) Amla,known as goose berryhas high vitamin C content and is effective in controlling diabetes. A tablespoon of amla juice, mixed with a cup of fresh bitter-gourd juice, taken daily for two months will secrete the pancreas and enable it to secrete insulin.
9) Quinao  (pronounced as Keen-wah) known as bathua in Hindi is also low in fat, has fiber, and is a good source for manganese which is good for carbohydrate metabolism and helps regulate blood sugars.
10) Take ten tulsi leaves, ten neem leaves and ten belpatras with a glass of water early morning on an empty stomach. It will work wonders in keeping your sugar levels under control.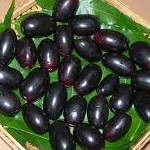 11) The leaves of Jamun have power to control conversion of starch into sugar and a good example of ayurvedic cure of diabetes.
You need to combine exercise in addition to diet controls. Avoiding alcohol and quitting smoking are most advantageous for individuals with diabetes.
You can balance fruits and vegetables  with your meals. Have Broccoli, zucchini, prunes, cantaloupes, grapefruit, apples, strawberries, black beans, pinto beans, kidney beans, spinach.
Fats slows the absorption of sugar into the bloodstream so it's important we choose the right fats. Mono-unsaturated fats may help lower your risk for increased blood sugars. The best choices to use are Olive Oil, Coconut Oil, Nuts, Peanut Butter, Flaxseed Oil, Omega-3 rich fatty acids (like those found in most fishes and in walnuts) and Avacados.
Preferably have wheat rava , dhalia in Hindi as porridge or upma. Good meal at dinner time.
Have multiple meals in a day in small quantities. Precaution is better than cure. Keep a watchful eye on the food you take, hygiene practices to avoid health problems later.