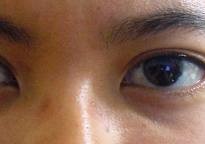 Regular usage of eye glasses leaves an impression on the nose where it comes in contact with the skin. Initially it will be light and after a few weeks the area becomes darker and when you do not wear glasses the area looks shabby. The skin becomes dark due to hyper pigmentation of the skin. Few people opt for contact lenses, the dark marks will go away with time. The remaining have continued usage of eye glasses just to avoid the hassle of using contact lenses and the precautionary measures associated with it. The best way out will be to use eye glasses that are light weight and having extra soft nose pads.
It is commonly noticed that people who wear glasses since years will have a deeper impression. You can remove your glasses when you can manage as it brings down the contact on skin. If you notice that the impression is increasing as days go by then you may have put on weight, become chubby or the new frame is creating this impression on the nose. Either way consult your eye specialist for further inputs.
Now coming to the hyper pigmentation problem of skin, this can be minimized by following the simple methods.
Clean your face twice or thrice daily to remove all the impurities and the dead skin cells. Plenty of natural cleanser packs are available in the market which is safe for the skin. Go to the kitchen and pick curd or milk and apply it gently on the face for better results.
After a proper face wash , it is essential to apply a moisturizer to avoid skin getting dry and the pigmentation problem increase. There are lots of moisturizing creams from popular brands . You can opt for home made remedies too.

Natural remedies for black marks on nose
Here are some safe ways you can use daily to lighten the pigmentation on your nose naturally.
Rub fresh and thin slice of potato or cucumber or tomato on the pigmented area daily. You can also combine the juice of these three ingredients and use it on the problem area to cleanse and bleach the area. Dip cotton ball in the juice and apply on the black marks.
Use of Vitamin –E rich ingredients like Almond oil or simply a liquid from Vitamin E capsule can help you a lot. Just massage the area daily and get rid of dark marks.
A mixture prepared by combining Oats, honey and milk is also beneficial. Apply it on the affected area to lighten and moisturize it.
Lemon juice is a natural skin lightener. Apply diluted fresh lemon juice on your nose. You can also use apple cider vinegar for this purpose.
Aloe vera juice is another time tested remedy for these black marks. Aloe vera is a natural coolant and heals skin problems quickly.
Apply a paste of dried and powdered orange peel and milk on the area. Keep it for some time and then wash it off. This remedy will gradually help you to clear up pigmented marks.
Apart from all remedies you can keep your skin moist and look young by drinking plenty of water. The toxins will get flushed out and your skin will become hydrated. Eat a balanced diet with fruits vegetables. Moreover try to keep the glasses clean and germ free. Clean the glass frame and glasses twice daily to avoid straining of eyes. Discuss your problem with the dermatologist to get a proper treatment.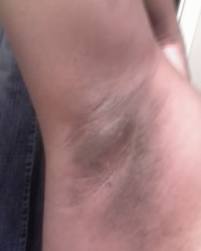 If you have dark underarms, there is nothing to worry about as you can easily get rid of the darkness. Dark underarms is not a disease or a medical condition. First of all you need to be aware of the reasons why underarms darken in comparison to regular skin.
Underarm and armpit skin can darken for many reasons. Excessive sweat is the most common reason, since our armpits are constantly perspiring and cooling our body whether we feel sweaty or not. The sweat never completely dries out in the folds of armpit skin, and it secretes uric acid, which will darken anything over time.
Other causes are age, hormonal changes, pregnancy, excessive shaving, poor ventilation of under arms, poor-quality deodorants, and genetics. For few people health problems like obesity and diabetics can be a cause. Excessive smoking is also a major reason
Dark underarms cause embarrassment and even make you avoid wearing tank tops, sleeveless dresses, or bathing suits. But you can lighten dark underarms in various ways. These natural remedies are safe, effective and affordable and that too without any side effects.
Dark underarms can be lightened with a few hygiene changes and some common ingredients from your kitchen. All it takes is a little time and patience to lighten dark underarms. Here are some tips and tricks that will help to lighten the underarms.
Potato
Potato is a natural bleaching agent. To lighten dark underarms grate potato, extract juice and apply on the area. Leave it for 10 mins and wash away with lukewarm water. Follow this process twice daily and at least for 2 weeks to see the difference in the skin tone. The advantage of using potato is that it doesn't cause skin irritation.
Cucumber
Cucumber also has got natural bleaching properties. You can directly apply cucumber slices to your underarms and turn the sides to extract maximum juice. Replace with fresh slices. Ayurveda suggests the following method to lighten dark underarms. Take the 2 tspns of cucumber juice, mix 2 tspns of fresh lime juice and ½ tspn of turmeric powder. Mix and apply the thick paste on the underarms and leave for 20 mins. Place a cloth on your underarms to avoid contact with clothes. Wash off after 15 to 20 mins. Follow this process on alternate days. Lemon is a good combination as it is a kind of natural cleanser and it also acts a powerful anti-bacterial and anti-septic. This is why lemon is used in the treatment of various skin related problem. Ayurveda recommends home remedies.
Sandalwood
Sandalwood is an useful ingredient to lighten dark underarms. Take 2 tspns of sandalwood powder or sandalwood paste in 2 tspns of rose water to make a thick paste. Sandalwood has got lightening properties , also help to get rid of bad body odor due to excessive sweating. Rose water has cooling effect on skin making skin softer. Apply the paste on your underarms and allow it to dry for fifteen minutes. Wash off with cold water. Repeat process daily and you will see an improvement in a few days.

Coconut oil
Coconut oil is a great option to lighten dark underarms. Coconut oil is an effective natural deodorant containing Vitamin E that helps in lightening dark underarms. You can follow this by massaging your underarms with coconut oil for 10 to 15 mins daily prior to bath. Wash the area thoroughly with soap to remove oily surface. Repeat process for few days and you can see a significant improvement in skin color.
Gram flour
Gram flour or Chick pea flour is a good whitening pack for the underarms. Take 2 tspn of gram flour, add 2 tspn of lemon juice, 2 tspn of yogurt. Mix well and apply the paste on the underarms , massage for 5  mins. Wash off after 30 mins with lukewarm water. Follow this process daily for 2 weeks and you can see the change I color of your underarms. Later you can shift it to twice a week option.
Orange peel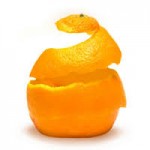 Orange peel is a good choice for getting rid of dark underarms. Dry orange peels and  when crispy dry powder and store in a tight container. Mix 1 tspn of orange peel powder, 1 tspn of rose water and 1 tspn of milk to make a thick paste. Apply the orange peel paste on the underarms and leave it for 20 mins. Wash away with cold water . This will remove dead cells and keep your underarms smelling fresh.
Vinegar
Vinegar is an useful ingredient to lighten dark underarms. You need to mix 2 tspn of vinegar with 2 tspns of rice flour. Mix well and apply it on the underarms after a hot shower. Leave it for 15 mins. Wash away with lukewarm water. Vinegar application will lighten the skin tone, will protect your skin by killing all the germs and bacteria accumulated in the folds of the underarm skin and which feeds on dead skin cells causing foul odor.
Clothing
Avoid wearing tight clothes that rub your underarm and lead to darkness. Avoid synthetic clothes for long duration. Select material that absorbs the sweat and you feel comfortable in.
Best practice to be followed for shaving underarms
Do not shave your arm pits daily. Do it twice a week , preferably after a reasonable length of hair has developed. Shaving the underarms everyday will lead to dark underarms as the skin is scraped frequently. Skin is made up of a thin layer of cells which die at the slightest injury, giving a dark appearance.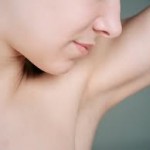 Maintain good hygiene practices. Washing your underarm with soap and water will relieve you of foul odor and bacteria.
Primarily clean your underarms with warm water. Apply shaving cream and shave it in one direction to get rid of the hair. Next shave in the other direction to achieve a smooth feeling also known as close shave. Apply coconut oil, moisturizer containing Vitamin E to replenish your skin.
I'm sure you will be able to sport your favorite dresses and not feel embarrassed to lift your arms.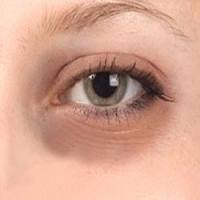 Dark circles under the eyes is a common problem. Dark circles makes one look weak and dehydrated. The skin around the eyes is very delicate and thinner than most areas of the face. There are no oil glands and the skin has a fine texture needing extra care and attention. As we get exposed to sun rays, the skin under the eyes gets damaged and becomes more thin and wrinkled. The veins below this thin skin start looking prominent. Thus the wrinkles and prominent veins form dark circles. Sometimes, pigmentation also causes dark circles.
The causes of dark circles around the eyes can be due to hereditary factors, lack of sleep, illness, stress, fatigue and nutritional deficiencies. Sinus problems and pregnancy are also causes of dark circles. Hormonal imbalances as a product of menstruation, pregnancy or menopause can also cause dark circles. To overcome the dark circles problem you need to have a nutritious and balanced diet. The skin under the eyes also turns dark as we advance in age.
You can avoid application of costly creams and follow natural methods to remove dark circles around your eyes.
Here are a few natural remedies for treating dark circles under your eyes.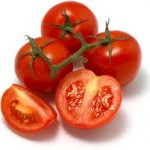 Tomato paste is one of the most effective remedies for dark circles. Available in every kitchen. Take one or two fresh tomatoes, one tablespoon of lemon juice and a pinch of gram flour and turmeric powder. Blend these ingredients nicely until they become a thick paste and apply it very gently around your eyes. Rinse it off gently with clean water after 10 or 20 minutes. You can repeat this process twice or thrice every week , makes the skin tone around your eyes lighter and will eventually make your dark circles go away completely.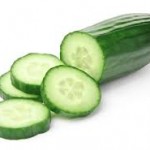 Place thin slices of fresh cucumber or potato over your eyes can help reduce dark circles to a great extent. It also provides your eyes a soothing touch which further prevents the occurrence of dark circles around your eyes. Optional method is mixing cucumber juice with potato juice in equal quantities and dip cotton balls in it and place over the eyes. Leave it for 15 to 30 minutes .This helps remove puffiness along with dark circles around eyes. Plan for a short nap. For best results follow this schedule twice or thrice e week.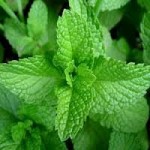 Applying crushed mint leaves over your eyes will not only soothe your eyes but will also help you in getting rid of dark circles. Apply freshly crushed mint leaves all around your eyes and leave it for 5 or 10 minutes. Then gently wipe it off with a clean and cold cloth.later wash your eyes. You will feel extremely relaxed and will also get rid of under eye dark circles gradually.
Almond oil is a natural ingredient which is very beneficial for the delicate skin around your eyes. All you need to do is to apply a little almond oil over the dark circles before going to bed and wash it off with cold water the next morning. Repeating this for at least a month will make your dark circles disappear almost entirely.
Rose water and used tea bags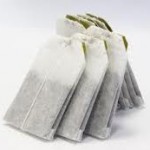 Along with external care and a healthy lifestyle, take time off for relaxation, using eye pads. Take cotton wool and make two thick square pads. They can be soaked in cucumber juice or rose water. Lie down, close your eyes and put the soaked pads on them. Keep them on for about 15 minutes.
Used tea bags can also be used as eye pads.
Applying a compress of iced water , orange juice or cold milk directly over closed lids for 15 to 20 minutes also helps.
What to do when I'm travelling:
When you are on travel and do not have time to indulge in home remedies you can even apply cream rich in Vitamin E and Vitamin C for reducing the dark circles around the eyes.
Precautions:
Do not apply facial masks around the eyes. Protect the area with cucumber slices or thin potato slices. Ideal time for relaxing and removing dark circles too.
Exercise daily. Include deep breathing exercises in your schedule, helps blood circulation, oxygenation and control of stress. Practice yoga and meditation. This helps to deal with stress and also oxygenates the body.
Adequate sleep and relaxation are very important.
Drink at least 15 glasses of water per day, keeps body hydrated and removes toxins, impurities from the system.
Consume vegetables and fruits which are fresh and are rich in fibrous contents, keeps the system clear of toxins and prevent dark circles under the eyes.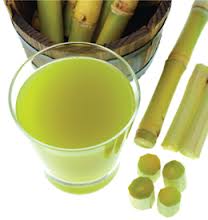 Sugar cane juice is popularly known as 'ganne ka ras '. Sugar cane juice is widely consumed juice due to its availability in cities and small towns too. Sugar cane juice is sold by vendors beside streets. In hot summers sugar cane juice is an ideal recharger energy drink. The best time to consume sugar cane juice is in the afternoon when Pitta dosha is prominent. It is better to avoid during night.
In Ayurveda , sugar cane juice and its by product – Jaggery is used in many formulations including lehyams, arishtams.
Sugar cane has innumerable medicinal and curative properties and therefore is in usage since ages.
Sugar cane juice contains natural sugar, minerals and organic acids. It is rich in phosphorus, calcium, iron, magnesium and potassium.
Sugar cane juice strengthens the stomach, kidneys, eyes, heart , brain and sex organs.
Sugar cane juice is an alkalizing substance, and therefore is beneficial at fighting cancer. Studies have shown that it has proven and effective at fighting prostate and breast cancer cells.
Sugar cane juice is helpful in minimizing urinary infections, especially when you experience burning sensation while passing urine. Best when taken by mixing lime juice(1tsp), ginger juice (1 tsp) , coconut water (1/3 glass) and sugarcane juice (2/3 glass). The juice helps in passing free flow of urine and keeps kidney healthy.
Sugar cane juice is nourishing in summer when you feel tired and drained after working outdoors. It cools the body and energizes the body with carbohydrates and protein.
Sugar cane juice is a fattening food. Therefore recommended for people who are lean and want to shape up a little.
Sugar cane juice is diuretic. Relieves jaundice when consumed along with lime juice for atleast 10 to 12 days.
Main caution to be followed by consuming sugar cane juice prepared externally is avoid ice cubes which is added to cool the juice. Preferably drink it plain and direct. Check for the environmental conditions as sugar cane sticks attract flies that can be a major cause for various illnesses.
Sugar cane juice minimizes morning sickness especially during pregnancy. You can take it along with grounded fresh ginger.
Sugar cane juice is an energy drink, can be taken by diabetic patients in lesser quantities. It does not contain sugar.
Biting the sugar cane and extracting juice from the stem makes the teeth stronger. It is a good exercise for the tooth.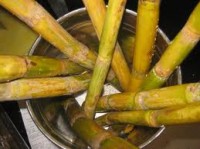 Sugar cane is included in many festive occasions in India especially the festive occasions associated with harvest time. Fresh jaggery is prepared for the needs of festivals. There is no celebrations in Indian homes which does not have payasam or kheer.
Breast cancer is common among women and prostrate cancer affecting the male reproductive system is increasing in high numbers. Since the rates of cancer is increasing significantly, you can include sugar cane juice in your diet regimen often and remain healthy.
Ideal to buy stems and chop it. Naturally bite and extract juice- ganne ka ras. Alternative solution is avoid addition of ice to maintain hygiene.