Many have this query …which is the best time of the day to walk? Is it morning or evening?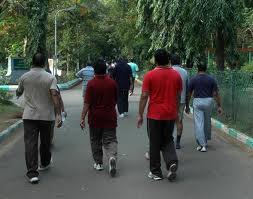 Morning walk is certainly better than Evening walk mainly due to the reason that the air is less polluted, we will breathe fresh air which is helpful for our body. There is oxygen abundantly available in the air as plants produce oxygen in the presence of sunlight.
Popular saying: An early morning walk is a blessing for the whole day-Henry David Thoreau
Morning walk is better than Evening walk
There is a huge difference in doing morning walk and evening walk. It is proven that most morning walkers have reduced attraction to food hogging , strictly follow diet and they are able to complete more activity in the remaining part of the day. The main benefit for morning walking is that it raises your heart rate and metabolism to burn calories earlier in the day. Morning walk improves mental ability and sharpness. There are fewer distractions and the exercise will keep you active throughout the day.
In the evenings the air becomes polluted and lot of traffic also is on the roads. You cannot always find time in the evenings especially due to personal engagements in the family and after work it is sometimes impossible due to stress or extended work schedules. Plants produce Co2 in the evenings and therefore there is lack of fresh air. However if you are staying in colonies-gated communities the effect of pollution will be lesser and therefore you can plan for an evening stroll maybe after dinner.
Indoor exercises can be recommended in the evenings as for most people, body temperature and hormone levels peak at 6 p.m. Exercising 2 to 3 hours before or after the peak will give your best workout for both stamina and building muscle. In the evenings the muscles are warm and flexible.
The Best Time to walk
There are no repercussion by walking. Walking can only do you good. The best time to walk is the time that will fit best into your schedule so you can do it consistently. Experts agree — it is not the time of day that matters as much as finding the time you can set aside consistently for your exercise and workouts.
Weather conditions also have to be considered. When it is raining you can think of different ways- maybe walking in the corridor of your flat.
Also read:Gargling Salt water in the Morning Improves Health
Make walking a habit-a rhythm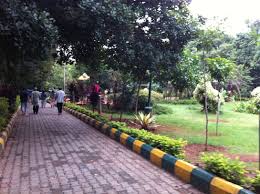 I know of people who use steps rather than a lift even if they have to go 3 to 4 floors . To remain healthy each one of us must exercise. Whether you choose to walk in the morning or the evening, it is best to decide on a time of day that you can stick with so it becomes a habit. Finding a time when you feel energized, either morning or evening, and when it's convenient for you will help you stick to your exercise routine.
If you try to plan your walking regimen when it's difficult to enjoy because your brain isn't awake yet or has started to shut down for the night, it will be a struggle to get out and walk regularly. Listen to your body's natural rhythm to determine the best time of day for your brisk walk.
Ayurveda, the science of life also advocates on walking in the morning, infact before the sunrise. Practice yoga and meditation to keep away stress and depression.
Recommended duration for walking
Regardless of what time of day you schedule your walk, the recommendation is that you walk briskly for 30 to 60 minutes at least five days a week.

Increase your distance and duration of walking gradually. Start with a warm up. Wear proper footwear to prevent pains and slips. You can walk fast for 2 minutes and then slow down for a minute to ensure heart rate. Brisk walking will be advantageous for people looking out for weight loss. However consult your doctor and decide on the duration of walk and the speed you need to follow.
Do not expect result in a day. Whatever time of the day you chose to walk make it a habit, a daily routine and the benefits of the new schedule will be reflected in your health and energy levels.
So why wait…get going!!
Please add a comment and, if you like the post, feel free to share it with your friends. You can also visit our Facebook page and Google plus page for more insight on other articles.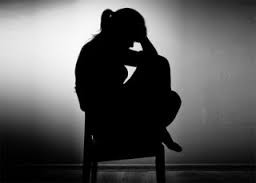 More and more people worldwide are affected by depression with different reasons. The reasons differ with the family relationships, work atmosphere, pressure with studies and exams, at times with complicated relationships too. Stress and Depression is not uniform and therefore one treatment cannot be applied as a common treatment to the affected person.
The individuals affected with depression needs to get involved in some activity and keep themselves busy and active. As the popular saying," An idle mind is a devil's workshop". This applies very much as the thinking problem is extended with being idle. To overcome Stress and Depression engage yourselves in exercise, listening to music, reading, cooking, blogging or internet surfing. Get involved in activities that will remove the sick feeling and loneliness.
Signs and Symptoms of Depression
A constant feeling of sadness, anxiety, and emptiness
A general feeling of pessimism sets in (the glass is always half empty)
The person feels hopeless
Individuals can feel restless
The sufferer may experience irritability
Patients may lose interest in activities or hobbies they once enjoyed
He/she may lose interest in sex
Levels of energy feel lower, fatigue sets in
Many people with a depressive illness find it hard to concentrate, remember details, and make decisions
Sleep patterns are disturbed – the person may sleep too little or too much
Eating habits may change – he/she may either eat too much or have no appetite
Suicidal thoughts may occur – some may act on those thoughts
The sufferer may complain more of aches and pains, headaches, cramps, or digestive problems. These problems do not get better with treatment.
Easy tips to Overcome Stress and Depression
Take a walk at least twice a day: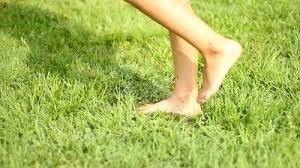 It is important in mental health to take a walk on green grass, because green color is good for health, the walk on bare feet will soothe your body and improve blood circulation. Walking twice a day is also recommended by Doctors for good health. Walking in the morning will provide exposure to bright sunlight that can provide psychological effect on mind. Avoid wearing dark glasses as sunlight exposure to your body must come through your eyes. Take a relaxed walk in the evenings after your dinner. This will also help to regulate your daily routine; perfect sleep in the night and get fresh morning.
Follow Aerobic exercises to overcome depression:
Health experts recommend Aerobic exercises as an effective remedy for overcoming depression. Allocate half an hour thrice a week for aerobic exercises. Listen to music, warm up slowly and practice. Get your heart beat (pulse rate) up to the target range of about 50-85 percent of the maximum heart rate depending upon your age and condition.
Plan a change in your sleeping schedule:
Plan your sleep routine such that you go to bed at the same time every night. Turn your lights dim and create a dark room effect for better sleep. Avoid working late night , avoid watching TV for extended hours. Engage yourself in quite activities like reading a book, articles etc. Basically keep away from stressful activities like drinking alcohol, caffeine.
Socialize and build a healthy community around you
Make an attempt to get along with close friends and family. You need not indulge into long conversations but yes…keep in touch and share your thoughts. Keep conversations simple, no arguments, have fun with people around you. Take time to go out for movies, or visiting some place where your mind is relaxed. If you do not have time for long visits, make it short over tea or coffee together .These distractions will lessen stress and you need to include small breaks in your daily routine.
Updating your personal dairy on a daily basis
Updating your personal dairy is a good method to reflect your depression or stressful feeling. This will give you an opportunity to recollect all occurrences in the day and mention the key things in your dairy. This is also a great way to release stress and make you feel relaxed.
Depression can lead to emotional and physical problems. Typically, people with depression find it hard to go about their day-to-day activities, and may also feel that life is not worth living.
Ayurvedic remedies for Overcoming Depression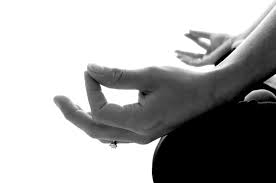 Relaxation and Meditation are also effective measures in the treatment of depression. Practice shavasana -dead posture in Yoga, for maximum benefits of meditation. Meditation involves training the mind to remain fixed on a particular external or internal location. Meditation helps to create balance in the nervous system. Incorporate yoga and mild exercises.
Also read: Simple ways to include Ayurveda in everyday life
Natural home remedy for Overcoming depression:

Add some fresh Rose petals to a cup of boiling water. When it comes to room temp, add sugar and drink whenever feeling depressed.
Cardamom helps in relaxing the body and mind. Crush 3-4 cardamom seeds to powder. Take  ½ tsp of cardamom powder and mix it in 1 glass of water. Mix well, filter and drink 1 glass every day.
Crush 3-4 cashew nuts to powder. Take 1 tsp of cashew nut powder and mix it in 1 cup of warm milk. Mix well and drink every day.
The treatment for depression is not 'One size fits all', however the family and friends need to extend maximum support. People, suffer from various ailments like thyroid, diabetes, high Blood pressure and those who really wanted to overcome depression should engage themselves in some other kind of activities like exercise to make yourself busy and to not think about what makes you depressed.
Please add a comment and, if you like the post, feel free to share it with your friends. You can also visit our Facebook page and Google plus page for more insight on other articles.