In Ayurveda balance of diet is mandatory to ensure the dosha's are in balance. The spices used commonly in the kitchen and their significance to mankind. Spices improve the digestion. In indian household the art of cooking has been handed over from grand mother's to young ones. It is a joint effert by all women in general to prepare dishes.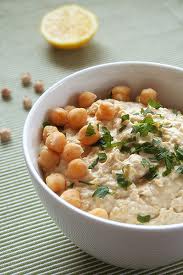 Ayurveda provides detailed instructions of daily regimen, seasonal regimen, food, sleep so that health can be optimized and illness healed. Ayurveda is grounded in metaphysics of the five elements, earth (prithvi), water (jal), fire (agni), air (vayu) and ether or space (akash). Ayurveda stresses a balance of three elemental energies or dosha's: vata, pitta and kapha.
Ayurveda notes that the cause of most physical illnesses is due to poor digestion; well digested foods mean nutrition is absorbed and fed to the body for health and immune strength. So let's take a more grateful look at these 'sacred crumbs'
Let's take a look at the spices and the benefits.
1. Black Pepper ( Kalimirch)
Best for Dosha: Vayu and Kapha dosha (constitution) people
Best for Conditions: Burns up ama very well, colds, flu, cough, gargle for sore throat, fevers, colon cleanse, digests fat and obesity; metabolism, mucus, expectorant, sinus congestion, cold extremities, raises agni, epileptic seizures, with honey, clears Kapha from the system in the morning. External-inflammations, urticaria, erysipelas.
2. Cumin (Jeera)
Best for Dosha: Vayu, Pitta and Kapha dosha (constitution) people
Best for Conditions: digests bread,, gas, digestion, abdominal pain, distention, for overeating and eating heavy foods.
3. Cardamon ( Elaichi)
Best for Dosha: Vayu, Pitta and Kapha dosha (constitution) people
Best for Conditions: Absorption of nutrients, asthma, bronchitis, colds, cough, excellent for stomach complaints, hoarseness, indigestion, loss of taste, helps the spleen and pancreas, reduces Kapha in lungs and stomach, stimulates the mind, with milk it reduces mucus formation, detoxifies caffeine in coffee, nervous problems, digestion, vomiting, headache, belching, acid indigestion, nausea, expels Vayu in colon and digests foods in colon, convalescing from diarrhea, biliousness, respiratory disorders, involuntary urination.
4. Coriander ( dhania)
Best for Dosha: Vayu, Pitta and Kapha dosha (constitution) people
Best for Conditions: Griping, flatulent colic, rheumatism, neuralgia, indigestion, vomiting, intestinal disorders, removes excess Kapha, eyewash, conjunctivitis, relieves internal heat and thirst, skin/rash problems, urogenital system (burning urethra, cystitis, infections, etc.), sore throat, allergies, hay fever, for all Pitta disorders, burning, juice for allergies, hay fever, and skin rashes (and externally as well); antidotes hot pungent foods, bleeding hemorrhoids. Used to balance very hot foods and spices (eg, chillies).
5. Fennel (Sounf)
Best for Dosha: Vayu, Pitta and Kapha dosha (constitution) people
Best for Conditions: Abdominal pain (gas or indigestion), menstrual cramps, hernia, diarrhea, colic, vomiting, morning sickness, nausea, anorexia, cough, dry cough, promotes semen, increases vision, raises agni, difficult or burning urination, digestion-children and elderly; promotes menstruation, nursing mothers-increases breast milk flow.
6. Fenugreek ( Methi)
Best for Dosha: Vayu & Kapha dosha (constitution) people
Best for Conditions: Longevity, nerves, allergies, arthritis, skin, rejuvenation, diabetes, allergies, bronchitis, flu, chronic cough, dysentery, dyspepsia, convalescence, edema, toothache, sciatica, neurasthenia, counters cold (i.e., extremities, abdominal pain, indigestion, respiratory and reproductive systems, hair growth, promotes breast milk flow, liver hypo-function, seminal debility, debility, outdoor winter work).
Precaution: Do not use large quantities when pregnant.
7. Turmeric (Haldi)
Best for Dosha: Kapha/ good for all doshas in moderation
Best for Condition: Amenorrhea, anemia, arthritis, blood purifier, blood tissue formation, circulation, cooking spice, cough, diabetes, worms, jaundice, eye problems, fevers, gas, hemorrhoids, edema, indigestion, ligament stretching, metabolism regulator; mucus relief, and hysteria (from inhaling fumes); pharyngitis, protein digesting, skin disorders, abscess, urinary diseases, wound and bruise healer; a natural antibiotic that also improves intestinal flora; inflammatory bowel syndrome (e.g., ulcerative colitis), Chron's Disease, chronic hepatitis, chronic bronchial asthma, psoriasis, all inflammatory conditions.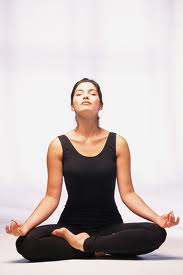 Spiritual Uses: Gives one the Divine Goddess's energy and prosperity; Chakra and subtle body cleanser; limbers for Yoga asana practice.
So bring the family into the kitchen and share the magic of cooking, sprinkle a little more love in your life; save money, enhance health, and discover just how sacred the cooking experience can be!
Ayurvedic diet doesn't mean eating only legumes, rice and vegetables. Know your dosha type ( Vata, Pitta and Kapha) and balance the food intake by making right choices and decisions.
Ayurveda recognizes six tastes and it's quite important to have all of these 6 tastes in your diet every day. The six tastes are:
Sweet – sugar, honey, rice, pasta (made from the dough of wheat rava/semolina), milk, etc.
Sour – lemons, hard cheese, yogurt(curd), vinegar, etc.
Salty – salt, any salty food
Pungent – chili peppers, red chilli , ginger, any hot spice
Bitter – leafy greens, turmeric, lettuce (salad leaves),bitter gourd etc.
Astringent – pomegranate, beans, lentils (dhals), etc.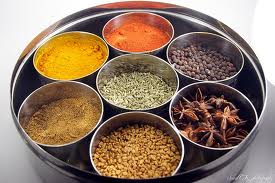 These six tastes are listed in the order they are digested in your body.
The pattern in Indian meals is that we start the course with starters, salads, main course and then dessert / sweet dish or fruit. Common observation is that in Indian meals we have a reverse pattern – salad is taken in the beginning and sweet dish at the end of the meal. Ayurveda Diet has a very holistic-medicine-point of view on diet.

Including all six tastes in your diet contributes to feeling satisfied at the end of a meal. Cravings are often caused by not having all of the six tastes in your daily diet. Many people often omit the bitter and astringent tastes (don't be one of them!). When you have something bitter or astringent at the end of a meal, it actually reduces your desire for sweets.
Including all six tastes is a great way to incorporate Ayurvedic diet into your lifestyle and at the same time improve your health (not to mention a great way to shed off some pounds-effortlessly).
"You are what you eat" is a saying that you have probably heard before. It holds true not only on the physical but also on the psychological level.

Ayurveda recommends that food should be taken fresh (without pesticides, additives and other chemicals), seasonal, and as often as possible local. Fresh doesn't, however, mean raw. The best are freshly cooked, whole meals.
You can make a good start when you know what is healthy food . Cook more with fresh produce and start playing with some basic Ayurvedic spices, such as turmeric, ginger, cumin and coriander. No matter what you cook, you can almost always add these spices to your dish. Not only are those excellent flavor and digestion enhancers, but they also have many medicinal properties.
Some right choices you can make while eating out: drink warm water instead of cold water, it enhances digestion. Similarly it is better to have a warm soup than going for ice cold salad during start uo of a meal course.
Eat only when you are hungry, but when you are not don't eat. Although this seems over simplistic, this practice is the key to conquering most cases of obesity.
Eat light meals , include ginger tea – two times a day and stay healthy!!
Ayurveda is a holistic system of medical science and is the oldest healing science which is almost 5000 years old. Ayurveda contains two Sanskrit words: Ayu which means life or lifespan and Veda meaning knowledge (The Science of Life). Ayurveda, Indian holistic medical system is based upon the universal natural law of balancing the five elements (ether, air, fire, water and earth) that make up the physical body. When there is an imbalance in any of the dosha , it will result in illness and has to be addressed by treatment.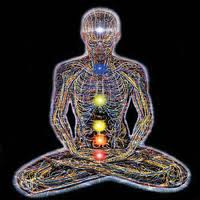 The aim of Ayurveda is to prevent illness and enhance wellness. Ayurveda stresses on proper diet for maintaining good health and treating disease. Ayurveda ensures balance of body, mind and spirit.
Ayurveda is based on the principle of helping the body's inherent ability to heal itself. There are some fundamental principles of good health and longevity of life in this system of medicine and lifestyle management. Moreover, you can get a cure for the diseases with some easily available herbs, many of which are found in your homes.
Benefits of Ayurvedic Medicines
The Ayurvedic approach to an illness is holistic and therefore after an Ayurvedic treatment a person will find an improvement in their physical, mental and psychological conditions.
By using ayurvedic and herbal medicines you ensure physical and mental health without side effects. The natural ingredients of herbs help bring "arogya" to human body and mind. ("Arogya" means free from diseases).
Ayurvedic practitioners have identified a number of medicinal preparations and surgical procedures for curing various ailments and diseases, not completely curable in other systems.
Ayurveda not only helps in treating diseases but also in preventing the occurrence of diseases.
Ayurvedic medicines are good even for healthy people since they are restorative in nature and helps in nourishing the body and enhancing mental ability.
According to the original texts, the goal of Ayurveda is prevention as well as promotion of the body's own capacity for maintenance and balance.
Ayurvedic treatment is non-invasive and non-toxic, so it can be used safely as an alternative therapy or alongside conventional therapies.
Ayurvedic physicians claim that their methods can also help stress-related, metabolic and chronic conditions.
Ayurvedic medicine treats the majority of its patients using herbal mixtures, other organic food and substances that have been clinically tested and are now being scientifically validated.
Ayurveda has been used to treat acne, allergies, asthma, anxiety, arthritis, chronic fatigue syndrome, colds, colitis, constipation, depression, diabetes, flu, heart disease, hypertension, immune problems, inflammation, insomnia, nervous disorders, obesity, skin related disorders and ulcers.
Ayurvedic herbs are extremely good to the overall healthy working of the human body.
Ayurveda is not just only about treating diseases. Ayurveda is just about leading a healthy life in a physical, mental and divine level. The food items we eat, the air we breathe, the freshness of nature we experience, the fragrance we smell, the good sights we enjoy, all have potential medicinal values.
The benefits of Ayurveda are numerous and by adapting this lifestyle we can overcome illness and live life to the fullest !!