EFFECTS OF AYURVEDA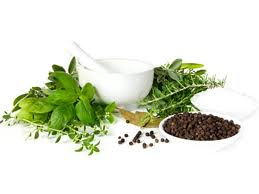 Ayurveda is based on the understanding that the universe is made up of five elements: Air, Fire, Water, Earth and Ether (space). These elements are represented in the human body by three "doshas" or energies. They are Vata, Pitta and Kapha, and are responsible for the characteristics of our mind and body. When any of the doshas accumulate in the body, or get out of balance, the body also loses its balance. Each individual has a distinct proportion of these three forces that shapes their nature, health, and well-being. In Ayurveda, each individual is considered one-of-a-kind, with a unique blueprint for health. Whenever the doshas become imbalanced, Ayurveda suggests specific lifestyle and nutritional guidelines to assist the individual in reducing the dosha that has become excessive
The herbs commonly used in the manufacture of Ayurvedic medicine are highly nutritive with lot of healing properties. Today, Ayurveda and its herbal treatment  is actively encouraged as an inexpensive alternative to drugs.
Ayurvedic medicines prepared from the medicines are said to have no side effects. Each herb is unique in its medicinal properties with a good aroma and flavour. It acts as a perfect mechanism in bringing a balanced harmony between the mind and spirit. When compared to other synthetic drugs ayurvedic herbal medicines do not cause any side effects. It works effectively fighting against various infections and diseases and thereby gaining quick recovery.
Ayurvedic science works for a good genetically determined characteristics of both the external and internal features rather than simply focusing on curing a disease. Ayurvedic herbal medicines calls for an internal harmony of various body parts as well as achieving body's harmony with the surrounding nature and environment. They rejuvenate the whole system rather than the focus being concentrated towards a specific organ of the body.

Ayurvedic treatment mainly consists of essence of fruits, vegetables, spices and natural herbs which helps in curing diseases without having any side effects on the patient's body. Though it is not the fastest treatment but surely the most effective one.
What effect do Ayurveda treatments have?
more vitality
increase of immune system
prevention of diseases
stimulation of the senses
strengthening of organs
regeneration of cells
rejuvenation and slowdown of the ageing process
achievement of inner harmony, peace and balance
increase of optimism, self assurance and enjoying life.
Ayurveda aims at finding the root of a disease and then eradicating it completely from the patient. The philosophy of Ayurveda is to prevent human beings from unnecessary sufferings and to give them a long and healthy life. Ayurvedic treatment consists of natural herbs and is based on direct sense perception, logical inference and hearing from realized souls and saints.
What symptoms are relieved by undergoing Ayurveda treatments?
burn-out
high blood pressure
heart/circulation problems
allergies
asthma
rheumatism
neurological diseases
back pain
metabolic disorders
migraine
insomnia
exposure through harmful substances
Ayurveda is well aware of the system of body and instead of suppressing it, it approaches directly to the origin and cures the disturbing element. This methodology minimizes the chances of side effects, giving the patient permanent relief from the disease. Ayurveda not only deals with the treatment but also teaches us the style of proper living i.e. a healthy and prosperous life.