HOME REMEDIES TO PREVENT VARICOSE VEINS FROM OCCURING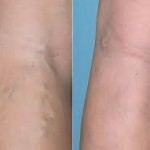 Varicose veins are veins under the skin of the legs, which have become widened, bulging, and twisted. Varicose veins are very common among women and and do not cause medical problems in most people. It is advisable to maintain your body with good exercises to prevent it coming at an young age. In case you are already affected you can manage your health with few simple remedies.
Maintain good hygiene and take care of your feet by regular massage. This will be very helpful in treating varicose veins.
Home remedies for Varicose Veins:
Ayurveda suggests that a well balanced diet is ideal to maintain health and relieve body from stress and constipation.
Eat a proper diet with plenty of fresh fruits, vegetables, seeds, nuts, whole grains, soya products and fish. Avoid food rich in carbohydrates and fats.
Eat fibrous food, as this will keep the bowels clean. This will prevent varicose veins from occurring and will also keep you away from various other ailments.
Fresh fruit juices are very helpful to minimize Varicose veins. Pineapple is also very effective in the treatment of varicose veins. Pineapple juice should be consumed once a day in case there is severe pain and swelling.
Raw vegetable juices are highly beneficial. A combination of carrot juice and spinach juice is proven home remedy for treating varicose veins. You can have 300 ml of carrot and 200 ml of spinach juice at a time.
Onion, ginger and garlic are effective for proper blood circulation in the body. Include them while cooking food. It will minimize the pain of varicose vein.
Supplements of Vitamin E & Vitamin C are found to be favorable home remedies for varicose veins.
Avoid starchy foods like potatoes.
Blackberries and cherries are also effective in preventing varicose veins from occurring
Massaging the affected areas: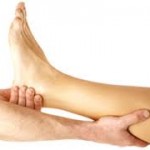 You can apply and massage the affected areas . You will see good improvement.
Apply equal quantities of Almond oil and Vitamin E oil onto the affected areas and you will feel the relief from pain and heaviness. You can apply the oil mix daily for good results.
A good home remedy for varicose veins is applying some apple cider vinegar on skin and around the affected area. This is to be done twice a day.
Application of Vitamin E oil or comfrey, white oak bark or witch hazel tea. You can apply any one of this on the affected area.
Fuller's earth or Multanni mitti is popular for its magical effects on skin. When mixed with water and applied on the varicose veins affected areas as a pack, leave it overnight. You will witness great results.
Applying castor oil over the swollen veins will reduce the swelling and heal the varicose veins fast.
Massage the swollen veins with rosemary oil, as this will give relief from the pain.
The herb called marigold is very good home remedy for varicose veins. A compress of marigold can be applied externally around the affected area. the flowers of this herb can also be tied around the varicose veins. Marigold reduces the swelling and pain.
An alternate hot and cold bath is ideal. You can keep both the waters and pour alternatively on the affected area. A huge relief from the pain and tiredness.
Hot Epsom salt bath is recommended. This strengthens your veins and may make them straight.
Exercise is a major remedy for varicose veins. 
Practice yoga daily. Yoga postures are very effective as home remedy for varicose veins as revealed by latest researches. Yoga postures such as gomukhasana, shalabhasana, sirshasana, viparitakarni, padmasana, vajrasana and sarvangasana are very helpful in reducing the pressure on the veins by draining the blood from the legs.
Legs that are exercised are less likely to have varicose veins because they have good circulation.  Perform leg exercises like squats, calf raises and leg lifts every other day.
Watch outs:
Do not wear skintight pants or bottom wears. This may give pressure to the circulatory system and can create varicose veins.Instead use a stocking set that gives support to feet. You get in different sizes . Contact your nearest pharmacists.
Be sure to maintain a clean and healthy colon. Never remain constipated. This will minimize the appearance of varicose veins. Lukewarm water enema neutralizes the toxins from the body and colon. This is also useful in treating various disease including varicose veins.
Varicose veins may turn into the surgical side. If home remedies and internal or external therapy does not work for long time, you need to consult the medical practitioner for further inputs on the problem. If it is left untreated, it may end up in major complications.
Do not walk hard or run. Keep your legs slightly up when you sleep.
In case you have to stand for long time while working then balance your weight equally on both the legs. Don't put extra pressure on one leg.
Rest is also important part of the day. Take rest whenever possible. Daily sleep of six to seven hours is a must for all of us.
While watching television or reading books it is a good practice to rest your legs on a stool or chair in elevated position. This will reduce the pressure from your veins and help in treating the symptoms.
Keep your legs elevated by 6 inches while sleeping.
Take good care of your health and spend time to pamper your skin too.