HOW TO CORRECT MEMORY DISORDER PROBLEMS IN CHILDREN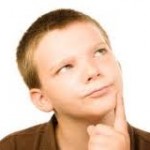 It is usually observed that children are suffering from memory disorder problems. They sit to study and read all the lessons and when the child is asked during the next revision, they are unable to answer. The child tend to forget critical formulas and definitions.
Parents are worried over all the effort. You may have approached your doctor to understand if this a serious issue. The child goes through un-ending torture with reminders and they start losing confidence over themselves.
Here is a solution for this problem. You can cure weak memory or memory disorder problems by following this treatment methodology.
Strong memory power depends on the health and liveliness of the brain. Sharp memory is required for students, working professionals to excel in their jobs and work streams irrespective of age.
It is generally said that you cannot teach an old dog new tricks, but when it comes to the brain, scientists have discovered that this saying does not fit. Human brain has an amazing ability to adapt and change, even at old age.  This ability of the human brain is known as neuroplasticity. The brain's wonderful ability to reshape itself holds true when it comes to learning and memory.
There are various ways to improve memory: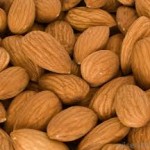 Take 6 to 8 almonds ( badam) in the evening and put them into a glass of water. Peel off soaked badam the next day early in the morning and grind them to make a paste. Add 200 ml of milk into the almond paste and boil for at least 10 minutes. To this mix sugar and Ghee ( optional). Drink when it gets cold enough .
This is an ideal drink to get rid from weak memory, Cerebrasthenia or short term memory etc. You can have this almonds milk drink regularly and improve energy too. To observe a significant change you need to continue this drink for 40 to 50 days and you feel the improvement in memory power.
The associated requirements to improve your memory are:
You need to have good rest. Sleep well to rest your body from physical and mental activity .
Eat a balanced diet. Consume diet with more carbohydrates .
Do exercises and keep your body in shape. Meditation is ideal as it relaxes body and mind and rejuvenates you to face the day.
Do brain exercises also like answering puzzles, games and word building such that you are in constant touch with numbers and words.
Keep away from stress. Be lively, have fun and keep away from tensions.
Laugh and reduce the frowns and keep yourself active.
Share your problems with close and dependable friends. Discuss and share your concerns.
Tips for enhancing your ability to learn and remember :
Pay attention to the activities happening around you. You should not get distracted. You need to register the happenings in your mind in form of a sequence or connect it to smells, colors and places. You can improve your memory thru' innovative plans and actions like remembering the answer with abbreviated code words.
Memory, like muscular strength, requires you to "use it or lose it." The more you work out your brain, the better you'll be able to process and remember information. The best brain exercising activities break your routine and challenge you to use and develop new brain pathways. Try these time tested solutions and you will be able to witness the change in your dear ones.