HOW TO REMOVE DANDRUFF – HOME REMEDIES
Dandruff on scalp in the form of crust or lumps is a common problem for many. Dandruffs are caused due to aggravated Vata dosha resulting in dry scalp. Dandruff occurs when dead scalp cells accumulate as shiny flakes at the hair roots. It causes severe itching and redness, leads to further damage when scratched.
Some of the factors causing dandruff are:
Excessively oily scalp,  Improper maintenance of greasy hair , unhygienic hair conditions cause accumulation of toxins on the scalp, dry weather, scalp sensitivity, poor immune system, fungal infection, stress, hormonal imbalances. poor diet leading to dandruff.
Some of the easy home remedies – natural healing are: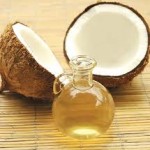 Coconut oil is wonderful as a hair conditioner. It conditions the dry head, and softens the hair. Take equal quantities of lemon juice and lukewarm coconut oil (or any of your favorite head massage oil) and mix them well. Gently massage this mixture on your head in circular motions with your finger tips. For better results leave it for overnight, or at least for 30 minutes before washing your hair.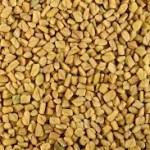 Fenugreek prevents hair loss, thinning of hair and baldness. For dry dandruff: Take 2 tbsp of fenugreek seeds and soak it overnight. Separately soak shikakai-soap nuts in water . Make a fine paste of soaked Fenugreek it in the morning and apply it on your scalp. Leave it for half an hour, and then wash it off thoroughly with water and shikakai / reetha (acacia concinna ). Use this treatment twice a week.
Lime juice can prove to be an effective treatment while dealing with dandruff, especially in the oily condition. Lemon juice cleans the hair free off the stickiness, and gives shine to the hair. It has antibacterial effect too. It protects scalp and skin too. Squeeze 2 limes. The lemon peels can be massaged on the scalp for 2 to 3 minutes . Continue massaging scalp with 2 tspns of lime juice, leave it for 30 minutes. Wash hair after this duration. You can follow this schedule once a week.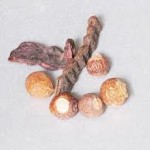 Vinegar balances the pH of the hair, protects and covers the hair shaft, and imparts smoother surface. It is an excellent home made after shampoo rinse. Mix 2 tbsp of vinegar with 6 tbsp of water, and apply it on your head with a cotton ball, or finger tips, and keep it over night. Shampoo your hair the next morning using vinegar mixed water.
Eggs are proteins and proteins are the building blocks of good, shiny, healthy hair. This pack nourishes the hair, and aids in removing dandruff. Mix 2 beaten eggs with 2 tbsp of water and 2 tspns of lime juice, and apply this mixture on wet hair. Slowly, and gently massage the mixture on your scalp for some time. Leave it for 15 minutes, and then rinse your hair with lukewarm water.
Olive oil helps dislodge dandruff flakes and also nourishes your scalp. Besides that, the oil also supplements your scalp and hair with essential vitamins A, K, E, provides anti-oxidant, anti-inflammatory qualities and even moisturizes. Heat 3 tspns of organic virgin olive oil until it is warm to dip your fingers and apply over your hair and scalp . Leave it for 30 minutes. Wash your head and hair using mild shampoo .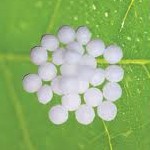 Add 2 gms of camphor in 50 ml of coconut oil and store in a glass bottle. After 3 days apply the oil onto scalp and massage well. Leave it overnight.
These are simple remedies that can be followed with items available in your kitchen. Allocate some time to yourself and you will be thrilled with the results.
Your effort has ensured the dandruff are away. Continue the scalp care as dandruff is known to resurface.