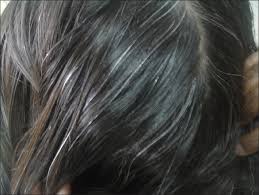 Premature hair whitening is a common problem observed in young boys and girls these days. It is very embarrassing for the children studying in school and college. They look aged than their classmates and colleagues.
Coloring hair is a temporary solution. Coloring will change the natural blackness of hair to various shades based on the hair color used. If you are having allergy to chemicals the damage is severe.
Ayurvedic treatment helps to prevent premature white hair and restore natural hair color. The main reason of premature hair whitening is because natural pigmentation of hair tends to disappear as a person ages and eventually back hair turns to white color. The other reasons of premature hair whitening at an early age is mostly due to certain diseases, hereditary or nervous shock. It is advisable to consult a doctor.
Some of the popular Ayurvedic treatments to prevent premature hair whitening:
Applying a mixture of coconut oil and curry leaves on a daily basis is a time tested treatment for white hair. Heat 1/8 cup of coconut oil along with ½ a cup of curry leaves in a saucepan at medium flame. When it comes to a boil put off the flame. Allow this mixture to cool. Apply the mixture onto your scalp and leave it for 15 to 20 mins. Wash your head with lukewarm water and mild shampoo. You can transfer this mixture to a clean dry bottle. Filter the oil with a cotton gauze cloth when it reaches the base.
An effective topical treatment for premature graying and white hair problem is a mixture of curry leaves and buttermilk. Mix a tspn of curry leaves paste to ½ cup of buttermilk. Apply this mixture onto scalp and massage gently. Wash your head after half an hour with lukewarm water and mild shampoo.
Henna or paste of fresh Mehandi leaves is applied on the hair. Henna is a natural hair coloring agent for white hair. Hair will look pale orange or brownish red.
Beetroot juice is also a coloring agent. When beetroot juice is mixed along with henna paste the grey hair will become pinkish in color.
To regain color of your hair apply a mixture of amla juice, almond oil and lime juice. The mixture can be retained upto 72 hrs if stored in the refrigerator. Mix 1 table spoon of amla juice, 1 table spoon of lime juice and 4 table spoons of almond oil. Gently massage onto scalp, leave it for 45 mins to 1 hour. Wash your head with cool water and moisturizing shampoo. Avoid water going into your eyes. You can follow this home remedy daily for better results.
You can even apply 1 tspn of lemon juice,2 tspn of water and 4 tbsn of amla powder . Keep this mixture for an hour prior to hair application. Apply this mixture onto scalp and hair and leave it for 25 mins to 30 mins. Wash with lukewarm water. Avoid shampoo and soap while doing this treatment. You can observe the positive effects.
Apply neem oil for hair. Neem oil has anti-bacterial properties. Neem oil will keep dandruff away. Your hair will turn black upon regular usage.
Follow the above mentioned home remedies and see the difference it will make to your hair color. It improves hair growth due to regular massage ad hair care. You can walk with pride and show off your lustrous black hair.

If you know of any other hair blackening tips reply back in the comments.Did you know Onions prevent hairfall and promotes hair growth.
Watch this video: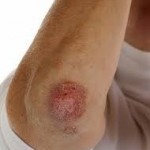 Psoriasis  is a non infectious, inflammatory disease of the skin . Psoriasis is associated with dryness, itching, silvery scales on the skin and flakes on the scalp. Psoriasis can begin at an age of 20 or between 5 and 60 years too. It affects both the genders and the exact reason for Psoriasis is not known.
There is no treatment for psoriasis that can guarantee 100% result. Psoriasis is an auto immune disorder of the skin resulting in hyper proliferation of the skin especially at the elbows, knees, scalp. A natural psoriasis treatment that may help one person may have no effect on another person. Psoriasis treatment requires strict dietary restrictions and life style practices.
Ayurveda believes that impurities in the blood associated with emotional factors are the cause of the disease. Psoriasis known as Sidhma Kushtam  is believed to occur due to vitiation of vata and kapha according to the ayurvedic concept. Irregular food habits, consumption of food items that cannot be eaten together for eg: diary products with fish, excessive intake of yogurt, black gram, seafood, jaggery ,sour and salted items etc can activate skin ailment. Alcohol and tobacco consumption will act as a catalyst here. Ayurveda emphasizes on the effect of stress which worsens the person affected by psoriasis.
Panchakarma treatment for psoriasis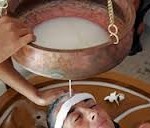 Panchakarma, the basic body purification method is used in the treatment of psoriasis. Ayurvedic treatment for psoriasis goes through several stages .
Lepanam (application of ointments),
Abhayangam (oil massage),
snehapanam (taking medicated ghee),
pizhichil (full body massage),
avisnanam (medicated steam bath),
sirovasti (keeping oil on head) and
bastis (medicated enema).
Both systemic and topical treatments are used and can include drinking medicated ghee, purging and vomiting to detoxify.
Detoxifying, by inducing vomiting (Vamana) and purgation (Virechana).
Using medicated buttermilk dripping overhead (Dahara)
Followed by pasting the entire body topically with a paste of medicines and mud,
Finally medicated enemas (Basthi's) are given for a week.
Internal medications in the form of herbal concoctions and medicated ghee has to be consumed for atleast three months.
Herbs used in Ayurvedic treatment for psoriasis
Turmeric has anti-inflammatory and anti-bacterial properties and will help relive pain, reduce inflammation. Due to the antibacterial and anti-inflammatory properties of turmeric, it relieves the pain, swelling and inflammation associated with psoriasis, arthritis etc.
Garlic (Allium sativum) – helps purify the blood and get rid of toxins
Neem – purifies and detoxifies, helps the immune system and has antis, anti-bacterial and anti-fungal properties. It enhances immune system and neem oil is an antiseptic in itself. Will help with the redness and itching of psoriasis.
Guggul a resin from a tree that grows in India it is anti-inflammatory and helps remove excess fats and fluids from the body. Kaishore guggul is useful remedy for psoriasis.
Black Nightshade (Solanum nigrum)- Kakmachi – The juice of the leaves of the black nightshade can be applied locally on the affected regions. It helps in reducing the inflammation of the skin, and also has beneficial properties in minimizing discomfort and itching.
Aloe vera:  The gel extracted from the medicinal herb may be affected directly on the affected parts. The anti burn property is helpful to minimize itch and gives a cooling effect on the skin. Moisturizes skin and extremely helpful for plaque psoriasis.
Jasmine (Jasminum polyanthum)–The flowers of the jasmine reduces pain, inflammation and soothes itching.
Ayurvedic practitioners believe that hair fall control is very much associated to the body type and also the stability of your mind-body structure. How to control hair fall? Ayurvedic treatment for hair loss helps in controlling hair related problems.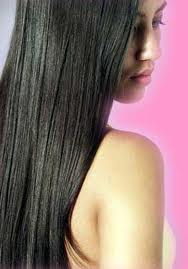 Hair Fall Control – Massaging
Massage greatly improves the blood circulation, thus increasing the health of the hair and also scalp. Daily massaging the scalp for 5-10 minutes greatly stimulates the circulation. This is very essential for hair fall control.
Use coconut or almond oil to rub your scalp and on the soles of your feet before going to bed.
Massage your hair with the oil that contains vitamin E. , use luke warm oil. This greatly prevents or slows down the hair loss. Vitamin E oil strengthens fragile hair and also helps to prevent the dry and flaky skin.
Boil the lemon leaves in water, cool it and rinse your hair with it.
Massaging scalp with herbal serum is good as it nourishes the hair follicles and ensure hair is healthy. Leave this overnight for better results.
Use henna paste by grinding leaves and apply for your scalp, it will act as a conditioner.
 Recommended Diet
Here are some tips on how to control hair fall:
Every morning, eat a handful of white sesame seeds, because they contain sufficient amounts of magnesium and calcium that are essential for the growth of your hair.
Everyday, consume some yogurt.
Increase the intake of green leafy vegetables, milk, salads, fruits, and sprouts in your diet. Consume enough proteins, yeast, wheat germ, buttermilk, whole grains, nuts, soya beans, and milk.
Moderate intake of vitamins.
Decrease the consumption of alcohol.
Consume the foods that contain sulphur, zinc, vitamin-B complex, vitamin C and essential fatty acids.
Before going to take ayurvedic treatment for hair fall control, inform the practitioner about any other treatments that you are currently using because they can interfere with ayurvedic treatment methods and cause side effects