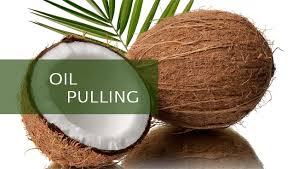 Oil pulling is an age-old remedy recommended by Ayurveda for Dental Health that uses natural substances to clean and detoxify teeth and gums. It has the added effect of whitening teeth naturally and evidence even shows that it is beneficial in improving gums and removing harmful bacteria!
What is Oil pulling?
Oil pulling is a simple procedure, infact a powerful Do-it-Yourself (DIY ) practice supposed to  draw toxins from your oral mucosa and destroying mouth germs while stimulating bodily eliminations and increasing metabolism, thus reportedly leading to various amazing healing benefits and enhanced health including whitening of teeth, fixing/fastening loose teeth, eliminating bleeding gums, stopping tooth sensitivity, decay & abscesses, and preventing cavities.
Oil pulling has been credited with a number of amazing oral health benefits since the times of Ayurveda, the oldest holistic healing system we know of. In Ayurveda, oil pulling is called "Kavala Graham", and the Charaka Samhita sutra sthana chapter  states that "by oil pulling with til-taila (sesame oil), teeth are not affected with cavities and they become firm-rooted. Toothache and sensitivity to sour items will be healed and one will be able to chew the hardest items."
Dr. Karach MD, the "author" of Oil Pulling book, said: "The oil therapy heals tooth pain totally. Obvious results are re-fixing of loose teeth,  the stopping of bleeding gums and the whitening of teeth." In continuity , oil pulling also removes dental infections, stops further tooth decay, and reduces/eliminates sensitivity of teeth.
The popular oral benefits reported includes the cleaning of the tongue that had been coated with a white-yellowish film,  the healing of aphtous ulcers and a salivary gland infection, no more tartar forming,
How to do Oil Pulling?
The procedure involves rinsing (swishing) approximately one tablespoon of oil around in your mouth. As the oil hits your teeth and gums, microbes are picked up as though they are being drawn to a powerful magnet. Bacteria hiding under crevices in the gums , in pores and tubules within the teeth are sucked out of their hiding places and held firmly in the solution.
Put  1 table spoon of cooking oil (Sesame oil /Sunflower oil/ Coconut oil) into your mouth.
Swish for 20 minutes continuously. The oil will get thicker and foamy with a milky white coloration as it is mixed with saliva.
At the end of the process the liquid will turn creamy white when you spit out.
Spit out into a trash bin.Do not spit this into the wash basin or sink. It will clog the pipelines and the septic tank will become messy too.
Do not swallow the liquid either as the liquid is having high bacteria.
Rinse well with warm water. Warm water seems to clean the mouth better. Swish a few times with warm water to get any remaining oil out of your mouth.
Brush well. You will feel and smell fresh. Your teeth will have an improved look.
Timing is the key. The longer you push and pull the oil through your mouth, the more microbes are pulled free.
Benefits of Oil Pulling: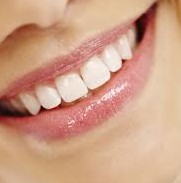 People that "oil pull" state that it has helped whiten their teeth, alleviate halitosis, and even reduce gingivitis. In many cases, people also claim that it helps "prevent" cavities, as well as relieve gum and tooth sensitivity.
It truly makes sense from a mechanical perspective. As all of you know that the primary cause of tooth decay is bacteria. This simple oral health technique will immensely improve dental health. Oil pulling is a very inexpensive therapy that could potentially have great benefit on oral health.
Watch outs while following Oil Pulling:
Those individuals practicing Oil pulling for their daily teeth cleaning regimen should adhere to the following guidelines:
Swish gently. If your jaw starts aching after five minutes, slow down. You're working too hard!
Do not swallow the oil while swishing. if you find it hard not to, you likely have too much oil in your mouth. Spit it out and try again with a smaller amount.
Once you have finished pulling, spit the solution into the trash. Do not discard the oil in the sink or down the toilet because over time the oil may build up and clog the pipes.
Do not drink anything before rinsing your mouth. Rinse with water first before consuming a beverage.
Also read: Gargling Salt water in the Morning Improves Health
Coconut oil is preferable as it is having antibacterial properties, mild in taste than other oils and is recommended by oral health experts too. In winters when oil becomes thick, heat the oil and use.
You will start noticing whiter teeth after you start oil pulling in your daily routine. Your teeth will start becoming smooth. Go ahead and try this simple practice for a bright smile and improved dental health.
Please add a comment and, if you like the post, feel free to share it with your friends. You can also visit our Facebook page and Google plus page for more insight on other articles.
Dandruff on scalp in the form of crust or lumps is a common problem for many. Dandruffs are caused due to aggravated Vata dosha resulting in dry scalp. Dandruff occurs when dead scalp cells accumulate as shiny flakes at the hair roots. It causes severe itching and redness, leads to further damage when scratched.
Some of the factors causing dandruff are:
Excessively oily scalp,  Improper maintenance of greasy hair , unhygienic hair conditions cause accumulation of toxins on the scalp, dry weather, scalp sensitivity, poor immune system, fungal infection, stress, hormonal imbalances. poor diet leading to dandruff.
Some of the easy home remedies – natural healing are: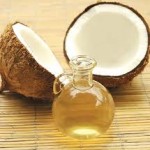 Coconut oil is wonderful as a hair conditioner. It conditions the dry head, and softens the hair. Take equal quantities of lemon juice and lukewarm coconut oil (or any of your favorite head massage oil) and mix them well. Gently massage this mixture on your head in circular motions with your finger tips. For better results leave it for overnight, or at least for 30 minutes before washing your hair.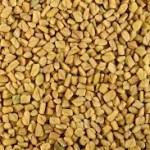 Fenugreek prevents hair loss, thinning of hair and baldness. For dry dandruff: Take 2 tbsp of fenugreek seeds and soak it overnight. Separately soak shikakai-soap nuts in water . Make a fine paste of soaked Fenugreek it in the morning and apply it on your scalp. Leave it for half an hour, and then wash it off thoroughly with water and shikakai / reetha (acacia concinna ). Use this treatment twice a week.
Lime juice can prove to be an effective treatment while dealing with dandruff, especially in the oily condition. Lemon juice cleans the hair free off the stickiness, and gives shine to the hair. It has antibacterial effect too. It protects scalp and skin too. Squeeze 2 limes. The lemon peels can be massaged on the scalp for 2 to 3 minutes . Continue massaging scalp with 2 tspns of lime juice, leave it for 30 minutes. Wash hair after this duration. You can follow this schedule once a week.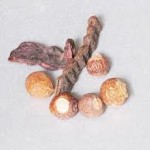 Vinegar balances the pH of the hair, protects and covers the hair shaft, and imparts smoother surface. It is an excellent home made after shampoo rinse. Mix 2 tbsp of vinegar with 6 tbsp of water, and apply it on your head with a cotton ball, or finger tips, and keep it over night. Shampoo your hair the next morning using vinegar mixed water.
Eggs are proteins and proteins are the building blocks of good, shiny, healthy hair. This pack nourishes the hair, and aids in removing dandruff. Mix 2 beaten eggs with 2 tbsp of water and 2 tspns of lime juice, and apply this mixture on wet hair. Slowly, and gently massage the mixture on your scalp for some time. Leave it for 15 minutes, and then rinse your hair with lukewarm water.
Olive oil helps dislodge dandruff flakes and also nourishes your scalp. Besides that, the oil also supplements your scalp and hair with essential vitamins A, K, E, provides anti-oxidant, anti-inflammatory qualities and even moisturizes. Heat 3 tspns of organic virgin olive oil until it is warm to dip your fingers and apply over your hair and scalp . Leave it for 30 minutes. Wash your head and hair using mild shampoo .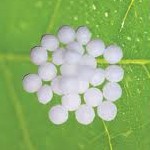 Add 2 gms of camphor in 50 ml of coconut oil and store in a glass bottle. After 3 days apply the oil onto scalp and massage well. Leave it overnight.
These are simple remedies that can be followed with items available in your kitchen. Allocate some time to yourself and you will be thrilled with the results.
Your effort has ensured the dandruff are away. Continue the scalp care as dandruff is known to resurface.
Ayurvedic practitioners believe that hair fall control is very much associated to the body type and also the stability of your mind-body structure. How to control hair fall? Ayurvedic treatment for hair loss helps in controlling hair related problems.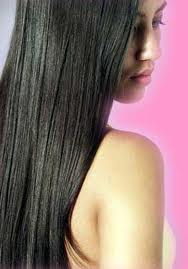 Hair Fall Control – Massaging
Massage greatly improves the blood circulation, thus increasing the health of the hair and also scalp. Daily massaging the scalp for 5-10 minutes greatly stimulates the circulation. This is very essential for hair fall control.
Use coconut or almond oil to rub your scalp and on the soles of your feet before going to bed.
Massage your hair with the oil that contains vitamin E. , use luke warm oil. This greatly prevents or slows down the hair loss. Vitamin E oil strengthens fragile hair and also helps to prevent the dry and flaky skin.
Boil the lemon leaves in water, cool it and rinse your hair with it.
Massaging scalp with herbal serum is good as it nourishes the hair follicles and ensure hair is healthy. Leave this overnight for better results.
Use henna paste by grinding leaves and apply for your scalp, it will act as a conditioner.
 Recommended Diet
Here are some tips on how to control hair fall:
Every morning, eat a handful of white sesame seeds, because they contain sufficient amounts of magnesium and calcium that are essential for the growth of your hair.
Everyday, consume some yogurt.
Increase the intake of green leafy vegetables, milk, salads, fruits, and sprouts in your diet. Consume enough proteins, yeast, wheat germ, buttermilk, whole grains, nuts, soya beans, and milk.
Moderate intake of vitamins.
Decrease the consumption of alcohol.
Consume the foods that contain sulphur, zinc, vitamin-B complex, vitamin C and essential fatty acids.
Before going to take ayurvedic treatment for hair fall control, inform the practitioner about any other treatments that you are currently using because they can interfere with ayurvedic treatment methods and cause side effects