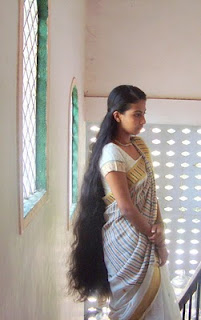 Since hair is protein (keratin), hence a diet that is too low in protein will lead to thinning of hair or retardation in the growth cycle. If you eat a protein-rich diet, it will often result in improved hair growth.
Some nutrition experts propose the consumption of calves liver, fish oil or protein, eggs, yeast, wheat and a daily dose of two tablespoons of granulated lecithin to increase hair length, hair growth, strength, and health of hairs.
Other high-quality food sources for protein include beans and yogurt. Soya bean protein has also been found to be helpful in increasing hair growth. In addition to making changes in the way of life. Take the following supplements every day to increase hair growth:
List of Vitamins that are useful to fast growth of hair.
Vitamin B-complex one of the major B-vitamins (like B-12, B-6).
Vitamin B-6 and Folic Acid.
Vitamin C with bioflavonoid in citric fruits.
Vitamin E found in fish and other sea foods.
Apart from vitamins – iron, calcium, Magnesium, sulphur, zinc, silica etc.
Mostly these irons and vitamins are found in fruits, dry fruits and green vegetables and oil like olive oil, coconut oil, butter etc. However, try to avoid excessive sugar in routine diet which harms your skin and health. Stress and pressure can play important role in hair loss. Improper sleep and bad food habits are also the cause of it.
Here are some natural tips of Hair care as given below.
Massage your scalp using coconut oil, herbal natural oil, or almond oil, for at least 20 to 30 minutes on a proper manner. Massaging conditions the hair and prevents drying of hair. A good head massage help to increase blood circulation to scalp skin and aid hair growth. Head massage also reduces stress, tension headaches and induces good sleep.
If you are using coconut oil then if possible, boil it for 2 minutes, then add vitamin E capsule in it, and then massage your scalp slowly and gently.
Our body produces natural oil which is secreted through oil glands of skin and scalp. This oil keeps our hair strands conditioned. Hence do not use harsh shampoos or soaps which strip off natural oil of scalp. Always use mild shampoo to wash hair..Do not use low quality shampoos, conditioners or hair gel because they will damage your hair or may make them brittle and rough.
Coconut is best nutrition for hair; try to include coconut in your regular diet like in dals, sabjis, and vegetables etc. Coconut milk is also good for hair growth.
Make a paste of methi, lemon, and curd then massage that paste on the scalp. After 15 to 20 minutes shampoo your hair gently. It will definitely give a shine to your hair and is helpful for the hair growth. Do this once in 15 days regularly.
Wash your hair with tea decoction. That increases the shine and length of hair. Wash your hair once in three days only. Repeated hair wash leads to dry hair and split ends.
Never, ever scratch the clumps with your fingernails. It will cause wound on your scalp. It will also cause infection, as there are harmful bacteria often present underneath the nails. If you have dandruff problem then wash your hair with lemon or curd.
Drink plenty of water (2 liters or 12 glasses per day). Water flushes out toxins and increases moistness of skin and hair. This prevents splitting of hair.
Brush your hair from root to tips before taking head bath.
Wear a swimming cap to prevent hair damage due to chlorine.
Avoid tying hair tightly with hair bands. This leads to baldness.
Eat a healthy Balanced diet. Include plenty of green vegetables, fresh fruits, minor millets, milk and milk products. Vegetables and fruits provide antioxidants and minerals which are necessary to keep the body healthy. Amla (amalaki or Indian gooseberry or emblica officinalis), is considered as a fruit which help in hair growth. Include banana in your diet as banana contains plenty of calcium which is a vital nutrient required for hair growth. Healthy diet prevents hair loss and improves quality and quantity of hair.
Exercise regularly. This helps to increase blood circulation and keep our whole body healthy and rejuvenated. A brisk walk for 30 minutes is advisable for all ages.
Follow these tips for maintaining hair. This hair care system helps the hair tremendously and you will have many admirers your way. There are many hair care systems including the Indian Ayurvedic systems, which has a number of prescribed methods that have proven beneficial since centuries as Ayurveda is a very old medicinal system from India.