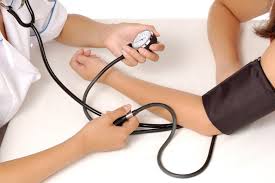 Hyper tension is also known as High Blood pressure. High Blood pressure(BP) can lead to Heart attacks, Strokes and paralysis of the body as it affects the brain too.
Most people with high blood pressure have no signs or symptoms, even if blood pressure readings reach dangerously high levels.
Although a few people with early-stage high blood pressure may have dull headaches, dizzy spells or a few more nosebleeds than normal, these signs and symptoms typically don't occur until high blood pressure has reached a severe — even life-threatening — stage.
If you are diagnosed with hypertension i.e. a systolic/ diastolic pressure of 140/90 mmHg or above, then along with medications, you ought to make certain lifestyle changestoo, mainly – your diet.
Read this article  Simple ways to include Ayurveda in everyday life 
Risk factors:
High blood pressure has many risk factors, including: age, family history, being over weight or obese, not being physically active, using tobacco, too much salt in your diet, drinking too much alcohol, Stress and certain chronic heath ailments like high cholesterol, diabetes, kidney diseases and sleep disorders.
Complications:
Uncontrolled high blood pressure can lead to : Heart attack or stroke due to hardening and thickening of the arteries,  Aneurysm due to weakening and bulging of blood vessels leading to rupture and blood loss, Heart failure, improper functioning of other critical organs. Affects brain functioning – ability to think, understand, remember and learn too.


How diet can lower High Blood pressure:
Diet is the first line of defense for prevention of hypertension and related diseases.
A healthy diet is one of the most powerful ways to lower blood pressure. Many commonly available foods can reduce your High blood pressure in as little as two weeks. Allocate adequate time for sleep, exercise and you can see the major difference.
1.  Sprouts
Sprouts contain an antioxidant called glucoraphanin that has the ability to lower blood pressure and reduce the inflammation in the heart, arteries and kidneys. The effects of this antioxidant can also reduce the risk of stroke and heart attack. Be sure to eat fresh sprouts as they have the highest concentration of proteins, minerals, enzymes, antioxidants, anticarcinogens, vitamins and minerals.
2.  Spinach
Spinach is a folate-rich food that can lower your risk of hypertension. This leafy green vegetable also provides a completely absorbable, balanced protein along with antioxidants that help lower blood pressure.
3.  Bananas
Bananas have a high content of potassium, which is known to lower blood pressure and reduce the risk of stroke. Bananas are also low in sodium, which is important for people with high blood pressure to avoid. Just one banana a day can provide a dose of potassium, helping to reduce blood pressure and fend off various cardiovascular diseases. Along with bananas, you can also eat other fruits such as apples, plums, pears, pomegranate, and mangoes.
4.  Garlic
Garlic has anti-inflammatory and antiviral properties that can fight coronary heart disease by unplugging arteries. The gas that garlic produces in the stomach relaxes your arteries and lowers blood pressure. Eating one garlic clove a day can significantly reduce your blood pressure in as little as three months.
5.  Tomatoes
Tomatoes contain lycopene, an antioxidant that helps protect your cells from the damaging effects of free radicals. The lycopene and other carotenoids found in tomatoes help in reducing high blood pressure and lowering the risk of heart disease. Tomatoes also contain nutrients such as calcium, potassium, and vitamins A, C and E that are good for your overall health. Tomatoes can significantly lower both systolic and diastolic blood pressure among those who have hypertension.
6.  Potatoes
Potatoes are rich in potassium and also contain a blood pressure-lowering compound called kukoamines. They also contain an assortment of minerals and vitamins, such as vitamins C, B6, B1 and B3; magnesium, iron, zinc and phosphorus; as well as carotenoids and natural phenols. All these minerals and vitamins are good for your overall health. For best results, be sure to prepare your potatoes without frying them and eat them without adding butter, margarine or sour cream.
7.  Almonds
Nuts like almonds provide protein and healthy fats that are good for your health. The high amount of good protein in almonds and almond milk helps lower high blood pressure and fight against diabetes and cardiovascular disease. The monounsaturated fats in almonds have been found to lower cholesterol levels, reduce arterial inflammation, and ultimately lower blood pressure. The potassium present in almonds can reduce the negative effects of sodium on blood pressure. Healthy fats also promote cardiovascular health.
8.  Olive Oil
Olive oil has free radical-fighting antioxidants known as polyphenols. Olive oil also is high in monounsaturated fatty acids like oleic acid, which helps prevent high blood pressure. However, it is essential to bear in mind that olive oil loses much of its health benefits when heated. Due to this, try to use olive oil without cooking it. You can drizzle it on a salad or stir it into a bowl of roasted potatoes to enjoy maximum benefits.
9.  Celery
This crunchy green vegetable has a compound called 3-n-butyl phthalide that relaxes the smooth muscle lining in blood vessels, reducing blood pressure. Celery is also a good source of vitamins and minerals, including vitamin C, potassium, calcium and magnesium that help reduce blood pressure.
10.  Salmon
The omega-3 fatty acids as well as EPA (eicosapentaenoic acid), primarily found in cold-water fish like salmon, reduce inflammation and prevent high blood pressure. Also, salmon has low fat and high protein content that is good for people with high blood pressure. You can also eat other cold-water fishes such as mackerel, halibut, anchovies, tuna, and herring. If you do not like the taste of fish, you can opt for fish oil supplements.
These common foods can help lower your blood pressure, in very little time for few individuals. In addition, limit your intake of sugar and saturated fats as they can increase inflammation and harden your arteries, which results in hypertension.
Prevention of High Blood pressure:
Lose weight, Exercise regularly, Cut down salt intake, Cut down coffee intake, Limit the amount of alcohol , Stop smoking
Foods to avoid: Papads and pickles, Canned and Processed foods, Frozen foods, etc.
Go ahead, Be happy, Live long and healthy….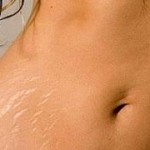 Stretch marks are caused by various reasons like sudden weight gain, losing weight, hormonal changes, puberty , pregnancy and when an individual strives for muscle building. This is experienced by few individuals only. It is very embarrassing as you need to change your dress styles, you are very conscious about stretch marks in different patterns and dark colors. Such marks tend to affect regions around abdomen, breasts, thighs, and upper arms.
Stretch marks occur due to stretching, pulling and tearing of the dermis – skins middle layer . During pregnancy itching of skin especially on the tummy is very common. It is believed that the baby within is having thick hair. Avoid scratching skin, situation will worsen with more marks. After pregnancy when skin shrinks the stretch marks become predominant. The absence of collagen fiber also results in stretch marks for few. Initially it will be in reddish or purple color and gradually fade away with time after delivery.
Stretch marks affects the skin only , there is no other health issues. Since everyone desires to look their best here are a few home remedies to follow.
Start paying attention to your skin at the early stages only. You need to apply a good moisturizer containing Vitamin E. Almond oil can be applied as Vitamin E adds to the development of elastin and collagen content of the skin, thereby serving to ease the stretch marks.
Lavender oil  and cocoa butter are also effective for minimizing stretch marks caused during pregnancy and lactation too.
Try herbal alternatives, massage the affected areas regularly with oil extracts from wheat gram and olive , very effective for speedy easing out of stretch marks.
Folic acid prescribed by most gynecologists during pregnancy and lactation also contributes majorly towards healing stretch marks.
Regular moisturizing the skin during pregnancy will benefit to keep stretch marks far away.
Oats is a natural scrub which minimizes stretch marks. Soak Oats for an hour and scrub over the areas
Aloevera is rich in salicylic acid .A combination of olive oil and aloe vera in equal quantities is a good scrub and helps in removal of stretch marks.
Remember stretch marks will totally fade away for a lucky few and will appear less significant for the people affected .
To avoid itchy feeling of your skin take warm water bath and gently massage with oil. This will create a cover and you will get relief.
Avoid usage of chemical creams and tubes to minimize stretch marks. The skin may react to these products and you will have irreparable damage of skin.
Food rich in zinc, Vitamin C, protein and Vitamin K , serve to repair stretch marks. Thus citrus fruits, nuts, fish, milk, large helpings of green salad should be consumed abundantly to help ease stretch marks.
Drink good quantity of water to keep body hydrated. It helps keep skin moisturized and minimize stretch marks.
A home remedy for stretch marks goes as follows. Mix a pinch of turmeric in 10 ml of pure coconut oil. Apply this on stretch marks. The same remedy is recommended by ayurveda acharyas.
Application of kumkumadi lepa or kumkumadi taila also helps to reduce the stretch marks.
Dandruff on scalp in the form of crust or lumps is a common problem for many. Dandruffs are caused due to aggravated Vata dosha resulting in dry scalp. Dandruff occurs when dead scalp cells accumulate as shiny flakes at the hair roots. It causes severe itching and redness, leads to further damage when scratched.
Some of the factors causing dandruff are:
Excessively oily scalp,  Improper maintenance of greasy hair , unhygienic hair conditions cause accumulation of toxins on the scalp, dry weather, scalp sensitivity, poor immune system, fungal infection, stress, hormonal imbalances. poor diet leading to dandruff.
Some of the easy home remedies – natural healing are: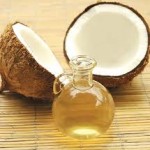 Coconut oil is wonderful as a hair conditioner. It conditions the dry head, and softens the hair. Take equal quantities of lemon juice and lukewarm coconut oil (or any of your favorite head massage oil) and mix them well. Gently massage this mixture on your head in circular motions with your finger tips. For better results leave it for overnight, or at least for 30 minutes before washing your hair.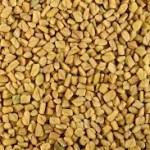 Fenugreek prevents hair loss, thinning of hair and baldness. For dry dandruff: Take 2 tbsp of fenugreek seeds and soak it overnight. Separately soak shikakai-soap nuts in water . Make a fine paste of soaked Fenugreek it in the morning and apply it on your scalp. Leave it for half an hour, and then wash it off thoroughly with water and shikakai / reetha (acacia concinna ). Use this treatment twice a week.
Lime juice can prove to be an effective treatment while dealing with dandruff, especially in the oily condition. Lemon juice cleans the hair free off the stickiness, and gives shine to the hair. It has antibacterial effect too. It protects scalp and skin too. Squeeze 2 limes. The lemon peels can be massaged on the scalp for 2 to 3 minutes . Continue massaging scalp with 2 tspns of lime juice, leave it for 30 minutes. Wash hair after this duration. You can follow this schedule once a week.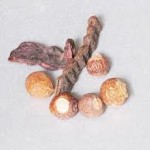 Vinegar balances the pH of the hair, protects and covers the hair shaft, and imparts smoother surface. It is an excellent home made after shampoo rinse. Mix 2 tbsp of vinegar with 6 tbsp of water, and apply it on your head with a cotton ball, or finger tips, and keep it over night. Shampoo your hair the next morning using vinegar mixed water.
Eggs are proteins and proteins are the building blocks of good, shiny, healthy hair. This pack nourishes the hair, and aids in removing dandruff. Mix 2 beaten eggs with 2 tbsp of water and 2 tspns of lime juice, and apply this mixture on wet hair. Slowly, and gently massage the mixture on your scalp for some time. Leave it for 15 minutes, and then rinse your hair with lukewarm water.
Olive oil helps dislodge dandruff flakes and also nourishes your scalp. Besides that, the oil also supplements your scalp and hair with essential vitamins A, K, E, provides anti-oxidant, anti-inflammatory qualities and even moisturizes. Heat 3 tspns of organic virgin olive oil until it is warm to dip your fingers and apply over your hair and scalp . Leave it for 30 minutes. Wash your head and hair using mild shampoo .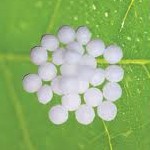 Add 2 gms of camphor in 50 ml of coconut oil and store in a glass bottle. After 3 days apply the oil onto scalp and massage well. Leave it overnight.
These are simple remedies that can be followed with items available in your kitchen. Allocate some time to yourself and you will be thrilled with the results.
Your effort has ensured the dandruff are away. Continue the scalp care as dandruff is known to resurface.