Hair adds dimension to your personality. Black , lustrous hair is what all of us yearn for. In the recent times it is observed that hair loss is very common and people have started to be conscious on hair care.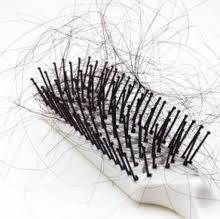 Reasons for Hair Loss
Hair is formed in tiny pockets in the skull known as follicles. The upgrowth from follicle is called the papilla. Papilla with the help of a specific group of cells that turn amino acids into keratin, produces hair. Keratin is a type of protein that makes hair. Higher the rate of production of keratin, more will be the hair growth. The rate of production, in turn, depends on the vital nutrients supplied through the diet of a person. If vitamins and other nutrients are provided in sufficient amounts, hair grows at normal rate but if there is a deficiency of vitamins and nutrients then no protein is formed which, on the one hand, stops the growth of hair and on the other hand makes the hair weak leading to hair loss and baldness. Therefore, one of the major reasons of hair loss is deficiency of nutrients. There are some other reasons for hair loss too.
Lack of vitamin B6, folic acid, calcium etc.
Stress
Prolonged Illness
Improper or irregular cleaning of hair
Heredity
Pollution; environmental hazards
Application of chemicals on hair ( hair straightening, coloring, hair dyes etc.)
Poor blood circulation
Home Remedies for Hair Loss
The best hair loss home remedy is to have a balanced diet and to keep the hair clean with proper hair care. Massage with some oils too leads to healthy hair and improved blood circulation. Some hair is lost everyday which is a natural process of hair growth and should not be a cause of any worry. However, if someone notices an abnormal falling of hair and worse even- baldness patches- s/he must immediately start natural treatment for hair loss that includes some herbal remedies for hair loss.
After washing hair (as far as possible hair should be washed with cool water, hot water robs hair off its natural oil), rub the scalp with fingers till you feel some warmth in your fingers as well as scalp. This activates the sebaceous glands (that secrets oil for hair growth) and also improves blood circulation preventing any further hair loss.
Boil some dry pieces of Indian gooseberry or Amla in coconut oil. Massage your hair with this preparation. It helps in strengthening hair.
Take some fresh leaves of Amaranth (Amaranthus or 'Chaulai-ka-saag') and take out their juice after grinding them. Apply this juice on your hair. It helps in hair growth and makes them soft. Take Alfalfa (Medicago sativa or 'Jaw'), carrot and lettuce in equal quantity and make them into juice. This juice is excellent hair loss remedy.
Wash hair with the decoction of margosa leaves or 'Neem'. It prevents hair loss and make them more black apart from cleaning hair by killing lice and other infesting insects.
Take 250 grams of mustard oil and sixty grams of Hennaleaves or 'Mehndi' and boil them till the leaves get totally burnt. Filter the oil and massage the scalp regularly with this oil. It is a very good home remedy for preventing hair loss.
Make a paste of fenugreek seeds and water. Apply on scalp and leave for about half an hour before washing it off. Do it regularly for one month to treat hair loss.
Take honeyand egg yolk to make a mixture of both. Massage the scalp and hair with this preparation and leave for half an hour before washing.
Take 100 grams each of Goose berry (amla), Sapindus Mucorosai (reetha), and Acacia Concinna (shikakai) and boil them in two liters of water till the liquid remains half in quantity. Use this home made shampoo to wash your hair. It is a good herbal remedy for hair loss.
Mix Aloe Vera with Triphala. Triphala is a herbal powder consisting of equal parts of three Indian Herbs- Amla, Bibhitaki and Haritaki. Apply this mixture to hair regularly for 3-6 months. It helps in growth of new hair.
Also follow the below mentioned procedures for improving hair growth.
1. Regular Massaging with lukewarm Oils
To stimulate the hair follicles, regular massaging of the scalp with lukewarm oil helps .Hair growth deterrents like dandruff and fungal infections can be easily cured. Regular massaging increases the blood circulation in the scalp. It is also useful for lowering anxiety or stress that is often the underlying reason for thinning of hair. It increases formation of serum and hair growth. Recommended oils for 3 to 4 times-a-week massaging schedule includes coconut oil. You can alternate this with mustard oil. Keep the oil on for at least six hours before washing it off with a mild shampoo. Other oils that can be mixed with coconut oil in trace amounts for faster results include almond oil.
2. Natural Concoctions for Preventing Hair Loss
Coconut milk is among the richest sources of tissue-nourishing, plant derivatives. It is an excellent home remedy for keeping the hair soft without depending upon chemical formulations and regenerating dead hair follicles. You can also use a concoction of coconut oil mixed with half the amount of Amla oil. Just add a tsp  of lemon juice to this mixture and you have an effective, dandruff-fighting and scalp-healing concoction that arrests receding hairline.
3. Nature's Effective Hair-stimulating Juices
Wheatgrass juice is one of the most effective remedies against hair fall. It is known to decrease the shedding tendency of hair within a few weeks of regular intake. Aloe vera juice has a similar effect. However, aloe gel can be applied to the scalp too. This is helpful for preventing hair loss due to irritated, dry or infected scalp. After massaging the head with aloe gel, wash the hair with lukewarm water. This can be done twice, every week.
4. Very Effective Natural Therapies
You can make your own hair fall-preventing medicine at home by frying some fenugreek (methi) seeds in coconut oil. Strain this mixture and apply it in minimal amounts, rubbed gently into the hair roots. Alternatively, you can boil some henna leaves or curry leaves in mustard oil. After cooling and straining this preparation, add drops of it in your coconut oil container that you are using for regular massaging.
5. Homemade Pastes
You can wash the hair with a paste made from Neem leaves. This is particularly effective for hair loss caused due excessive build up of scalp oil or invasive skin infections. For restoring the alkaline balance of the scalp and preventing hair fall, you can follow this with washing the hair with apple cider vinegar. Other homemade pastes that can be very useful include a mixture prepared from adding honey and olive oil to some cinnamon (dalchini) powder. You can also grind hibiscus leaves to a paste and apply it to scalp. Leave it for 30 mins and wash your hair. This prevents formation of dandruff.
6. Arrest Hair Fall With your house hold preparations
Before washing your hair, apply the juice extracted from crushed coriander (dhania) leaves. You can also use a mixture of curd and gram flour (chana atta) that should be kept-on for at least an hour before bathing.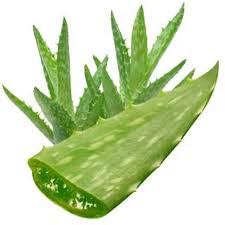 Aloe vera is a species of succulent plant that probably originated in northern Africa. The species does not have any naturally occurring populations, although closely related aloes do occur in northern Africa.
Aloe Vera is a medicinal plant which belongs to the family of Cactus. There are several varieties of this plant but only one particular variety is used for medicinal purposes. The medicinal reputation of Aloe Vera dates back to many thousand years.
The Latin word Vera meaning "True" was added to this particular species of Aloe plant to distinguish it from the rest of the aloe plants. Only this particular species has the therapeutic properties. The medicinal properties of the Aloe Vera plant have been re-discovered recently. But it is one of the age old natural remedies used by our ancestors. . It has vitamins, sugars, minerals, anthraquinones and many more. It has an enzyme called carboxy-peptidase that has anti-inflammatory effects. It also has various amino acids, Vitamins A, C and F .Aloe Vera is a truly magical herb.
The Use of Aloe Vera is found in Ayurveda in various text books, post Samhita period. It is a perfect plant for your home.  A common sight in India, aloe vera plant is placed in pots or hung in pots at the entrance of houses.
Health Benefits of Aloe Vera
Any kind of wound is healed either by topical dressing or by oral intake. Aloe Vera heals scalds, burns and speeds up the healing and recovery period as well. It is a natural coolant.
Aloe Vera is a powerful detoxifier, antiseptic and tonic for the nervous system.
Aloe Vera also has immune-boosting and anti-viral properties.
Aloe Vera improves digestion. As a general health tonic, there are benefits in taking a measure of Aloe Vera each day.
Aloe Vera is used as a tonic to treat amenorrhea, jaundice and piles.
The acid found inside Aloe Vera is used as an effective pain killer.
Aloe Vera is beneficial for the skin, prevents acne, and enhances skin growth.
Aloe Vera is used to treat dermatitis, disorders of the skin and X-ray burns.
Aloe Vera has a great ability to heal burns, ulcers and wounds.
Aloe Vera is also used as an antiseptic that kills bacteria, fungi, molds and viruses.
Aloe Vera can be used for insect bites, sores, urticaria, blisters, herpes, athlete's foot, vaginal infections, allergic reactions, conjunctivitis, dry skin and fungal infections.
Other benefits are the topical application of this herb helps in curing frostbite, psoriasis, rosacea, wrinkles, aging, warts and eczema.
Oral intake of Aloe Vera is effective in treating and soothing heartburn, rheumatic pain, asthma and arthritis.
Aloe Vera has positive effect in lowering the blood sugar levels in Diabetes Mellitus.
Aloe Vera supports as a laxative. Prevents constipation.
Aloe vera is a good anti-aging herb. It is extensively used in preparation of cosmetics products. Aloe vera is also known to help slow down the appearance of wrinkles. It is an excellent moisturizer.
Aloe Vera is a plant with a rare ability to calm all the three Doshas.
Aloe Vera is believed to reduce severe joint and muscle pain associated with arthritis, as well as pain related to injuries. Direct application on the affected area is recommended.
Aloe Vera heals skin problems like psoriasis.
Enzymes present in aloe vera helps in strengthening hair. Aloe vera is also found useful for treating androgenic alopeda.
Too long use of this herb can result in hematuria, loss of potassium, albuminaria and imbalance of fluids in the human body.
The oral intake can result in diarrhea and abdominal cramps.
Aloe vera is found to cause rashes in some skin, when used externally. So please use this plant products only after consulting your physician.
It should not be used during menstruation, Pregnancy, breast feeding and intestinal disorders.
Few watch outs during usage of Aloe vera:
Too long use of this herb can result in hematuria, loss of potassium, albuminaria and imbalance of fluids in the human body.
The oral intake can result in diarrhea and abdominal cramps.
Aloe vera is found to cause rashes in some skin, when used externally. So please use this plant products only after consulting your physician.
It should not be used during menstruation, Pregnancy, breast feeding and intestinal disorders.