HOW TO BE HEALTHY THIS RAINY SEASON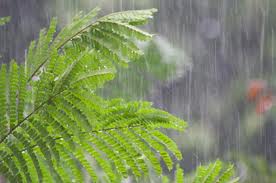 Rainy season bring in nostalgic memories of child hood days. The fun involved in getting wet playing in the rain with friends. Having hot snacks at home with a cup of ginger tea or hot coffee, watching the rains from the window. A lazy feeling of getting into bed wearing warm clothes and have a nice nap.
Children are not very excited as they are not allowed to go out to play. They would love to get wet and dance in the rain. They are forced to be indoors.
General  body & Health condition during rainy season:  
Ayurveda says that in general the health condition and immunity is low in rainy season, the digestion power gets weakened due to dehydration in summer and the body has low strength. Low digestive power is further weakened due to increased humidity. Therefore you need to focus on the diet that will support digestion and make you active.
There is a normal tendency to eat more in the rainy season. Be cautious of the type of food you choose to create resistance. You can also prevent weight increase and water retention in body.
Guidelines for food:
Foods to avoid
Consume less salt food. Avoid heavy salty food as it promotes water retention and bloating. Avoid sour foods like tamarind (imli), chutneys and pickles as they promote water retention.
Minimize on eating out. Select good and hygienic eating places as your body is not having high immunity in rainy season.
Foods to eat
Preferably eat freshly cooked foods. Recommended to eat foods which are drying in nature like corn, chana / chick pea, gram flour / besan, Oats.
Consume a lot of bitter vegetables like bitter gourd and bitter herbs like methi, include Fenugreek seeds or powder in preparations .
Add ginger, garlic, asafoetida and turmeric in your food to improve your immunity and prevent infection.
Increasing the intake of Vitamin C either in natural form or as food supplement will help you drive away the cold virus faster. Vitamin C will activate your antibodies and reduce the severity of cold.
Increase intake of Hot drinks like a cup of hot milk, ginger tea, vegetable soup etc. This will prevent you from catching cold or save you from catching any kind of infection that can occur due to sudden change in the temperature of the body.
Eat light foods like old barley, rice and wheat. Eat warm food.
Consuming little quantity of Grape wine is good for health. Anything in excess is injurious for health.

Personal hygiene
If you get wet in the rain, have a shower when you get home, this will keep you from infections. Wash feet thoroughly to remove all germs and bacteria. Dry hair immediately.
Carry umbrella and rain coat to avoid getting wet.
High chances of catching cold and infection due to low immunity , therefore wash your hands before meals. The air is full of microbes and bacteria, minimize touching your face and causing skin infections.

Preferably wear long sleeve to keep yourself protected from mosquito bites. There are numerous health problems associated with mosquito bites.
Massage your skin with sesame oil or coconut oil to keep skin moist and free of infections.
If you catch cold use eucalyptus oil. Put a few drops of oil in your kerchief and smell or apply 2-3 drops of oil onto hands and smell. Prevents infection from cold.
Do not sleep in cold areas or rooms that have dampness and fungus growth.
Keep your surrounding areas clean and tidy. Do not allow standing waters as it is a breeding place for mosquitoes. Cover food items to prevent houseflies around.
Preventive measures
Drink water that is boiled and cooled. This will prevent health problems. Hot water is better than cold water. Drink Plenty of Water as this will help you drain toxins from your body.
Avoid direct contact to cold surfaces and floors. People who have joint pains and arthritis should avoid skin contact to floor.
Ideal to wear foot wear inside home. The feet should not be moist and wet. Dry feet after work such that the feet, toes are not going to be infected. High chance of slipping therefore check if the soles are intact.
It is not a good idea to sleep soon after afternoon food during rainy season, it worsens indigestion problem.
The clothes should be fumigated using fragrant herbs. Fumigating the house with smoke of dried neem leaves in evenings for 1-2 minutes is an excellent ayurvedic method to check the growth of microbes,
Do not enter air conditioned room with wet hair and damp cloths.
Shower in warm water after being caught in Rain as this will protect you from many infections.
Cleanliness is very important during rainy season. Even if you catch a cold, you should clean your hands regularly and use a sanitizer always after that. You will remain healthy this rainy season too.
Kashayam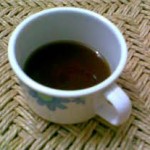 An Ayurvedic drink also referred as Kashayam is ideal to prevent colds in rainy season. Kashayam is a herbal drink made by mixing powders :1/2 tspn each of dry ginger, peppercorns, jeera, coffee powder into 1 cup of boiling water in which you have added 2 tspns of grated jaggery / 1 tspn of sugar, 6 to 8 tulsi / holy basil leaves . Let this concoction boil for 3 to 5 mins. Filter and drink warm. The vapors will clear your nose and you will feel active in spite of the rainy weather externally.